Current Time and Temperature at Hilton Head
The major Weather Station for the area is in Beaufort, the county seat.

This site is formatted and optimized for
a 800x600 Display on Microsoft IE 5.0.
Frames and tables may not display correctly
with other display settings or browsers.


Hi, I'm Tommy.

Many people seem to have a lot of questions about the Disney Vacation Club Hilton Head Island Resort. That is my home resort as a DVC member and I have been going there for several years, so I thought I'd make a web page that gives the weather and some links to some photos and activities. I try to keep this updated with current items, and add more as I find them.

Please bookmark this page and let others that are interested in what Hilton Head Island has to offer know about it. It's a beautiful place.
The DVC Hilton Head Island Resort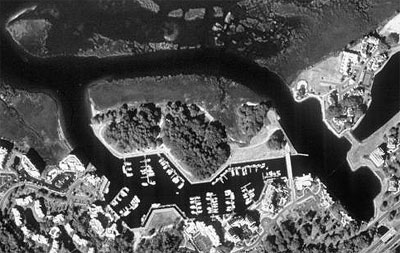 This is DVC HHI island in 1994.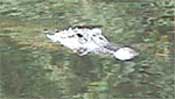 Alligator Seen on HHI

If You Seek The Treasure (Tommy's Treasure #1) Click here.
Live Cameras
I like the live cam at The Salty Dog Cafe in Harbour Town. You can control it yourself..

Different Type of Fun
I have found a fun thing to do at HHI is Geocaching. Check out the facts at Geocaching.com


A Great HHI Information Site

This is one of the best sites I have found with Hilton Head Island information.


Good Eats

Here's a link for Restaurants and other recommendations.
Here is a list of Preferred Restaurants that I got on a recent trip to DVC Hilton Head Island.

Weather and Bugs

The true story behind "No-See-Ums", what they are, and what they do.
Weather's always a question. Here's the average temperatures and rainfall of Hilton Head by month.

DVC Resort Information

The How to Jacuzzi 101 Page. How to get the most out of that big bath tub!
To help you find building numbers at DVC, here's the map of DVC Hilton Head Island Resort.
Here's a sample of the activities (From January 2000). Summer activities will differ, but this is an idea.
Here's a report of Room Statistics posted on the Disney Info Station DVC Bulletin Board by Doc.
If you like the signs, check out Chuck's DVC Hilton Head Island Resort Signs Page.

Here's one Photo Album of DVC HH Resort, including some panoramic photos.

Here's the album of the January 2000 visit.


Dolphin Cruises
Here's the page for information on Dolphin Cruises
Shopping

Here's a map of how to get to the Character (Disney) Outlet Store from the resort.
This is the link to the Factory Outlet Stores.


Hilton Head Island Golf
Lots of good golf at Hilton Head Island. The Disney Resort often has a mini-tournament for guests which includes a ride to the course, green fees and a cart for a very reasonable price. Here's a nice link to the courses on/near Hilton Head.
Some of My Other Favorite Hilton Head Island Links
Hilton Head Island Restaurants Magazines
For the best information on the Disney Vacation Club check out
The Disney Info Station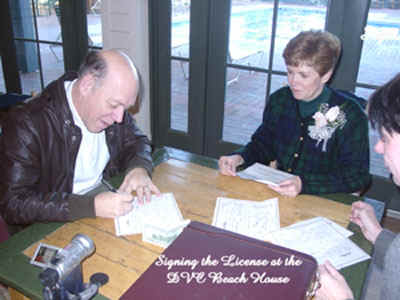 Sue and I signed our Marriage License at the DVC Beach House on January 25, 2001
following a simple ceremony on the pier leading to the beach.