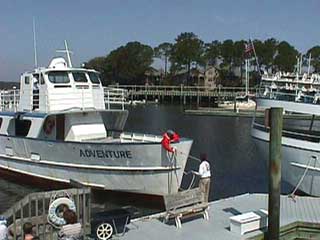 Adventure Cruises

Shelter Cove Harbour. See the Island(s) by water. The Daufuskie Island Jungle Cruise will add so much to your vacation. 12:15-4:30 Tuesday through Saturday. Adventure also does a great dinner cruise. See dolphins playing along the way, gorgeous sunsets and a great buffet. 785-4558.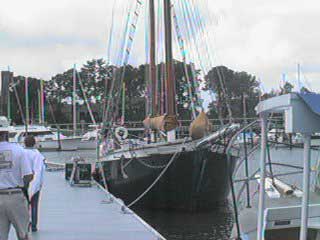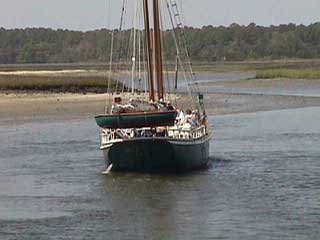 The Welcome heading out
South Beach Marina. Explore marshlands, observe Atlantic Bottle-Nosed Dolphins eye to eye, and other native marine wildlife in their natural habitat. Its Jana & Tom's 10th year of combining the thrill of rafting with the adventure & pleasure of being so close to nature. The original Zodiac raft ride on Hilton Head! Reservations: 671-3344.